3M Speedglas have just launched a mobile phone product selector app!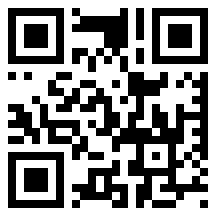 All you need to do is answer 10 easy questions and the app does the rest. Instantly the app will present the welding helmets best suited to your individual needs and requirements. The Speedglas welding helmet mobile app also allows you to "Sort by Feature" within the Speedglas portfolio of welding helmets and features a "Product Overview" section. The Speedglas mobile phone app only works on mobile devices (iOS 5 and higher (Apple) & Android 2.3 and higher). Visit - app.speedglas.com or scan the QR code above (not in the app store) - on your mobile to use the app and discover which Speedglas welding helmet is best suited to your needs!! Then simply type the part number into the Eweld product search (top right of every page) to buy the helmet you are after.
Already a proud Speedglas welding helmet owner?
Speedglas have also just launched their very own Youtube channel where you can watch videos on everything from Speedglas welding helmet features and benefits to welding helmet care and maintenance to welding tips and tricks. The Speedglas Youtube channel has tutorials on how to change a Speedglas face seal, how to change a Speedglas battery and how to add a Speedglas head cover - really useful resource. The Speedglas Youtube channel can be found at
www.youtube.com/3MSpeedglas

- Some of our favoutrites are below: